Quick Overview
Sometimes a quilter's vision needs room to expand. The HQ24 Fusion® offers precision stitching, personal lighting options and a full 20" of quilting space so you can quilt even the biggest ideas.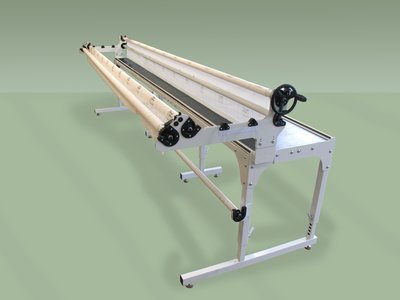 Machine and Frame Packages Feature Studio Frame.
Made of high-quality steel, the HQ Studio Frame is a robust, professional-grade table and frame system for your home studio. Available in 10 and 12 feet sizes at time of purchase.
Size options
12' Size Option - 12' - 8' - 4'
10' Size Option - 10' - 8' - 6' -4'