Skip Navigation
Website Accessibility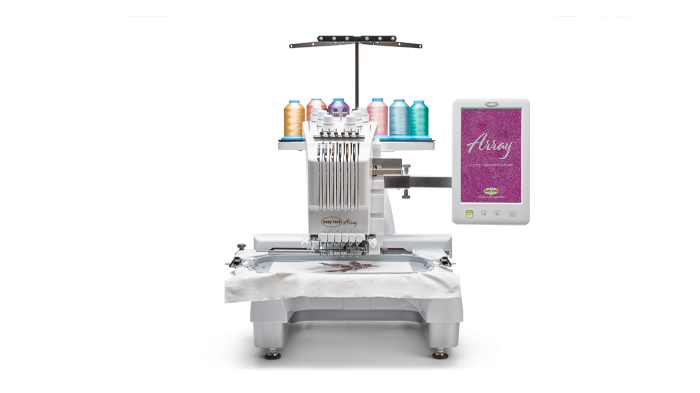 BABY LOCK ARRAY - 6 NEEDLE PROFESSIONAL EMBROIDERY WITH TABLE - copy
Harness your fearless creativity with the Baby Lock Array multi-needle embroidery machine. Use a brilliant high definition touchscreen as the control center for all of your embroidery masterpieces. Make quick changes to designs and start embroidering right away. Create your own designs or use any of the 126 built-in designs. This powerful six-needle machine includes a variety of features, including a crosshair positioning laser, that will make your wildest creative dreams become a reality.
The Baby Lock Array multi-needle embroidery machine features include:
6 Needle Machine
7-7/8" x 11-3/4" Embroidery Field
Embroidery Crosshair Positioning Laser
IQ Intuition™ Monitoring App
126 Built-In Designs
Intuitive Color Management
Design Database Transfer - Click here to learn more and download software.
Embroiders at 1,000 Stitches Per Minute
Scroll down to learn more and see additional features.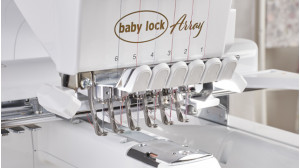 Six Efficient Needles
With six needles, you'll love how quickly you can embroider large, multi-colored designs; and you can finish projects without excessive thread changes between jobs.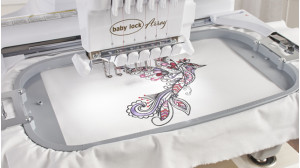 7-7/8′′ x 11-3/4′′ Embroidery Field
Embroider on a massive 7-7/8" x 11-3/4" space, giving you more room than ever before!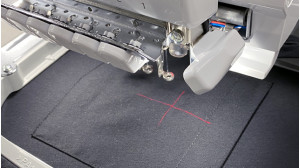 Embroidery Crosshair Positioning Laser
Use the crosshair positioning laser to preview the position of your embroidery design. Then adjust the position and angle for precise alignment. Your embroidery will be perfectly placed every time.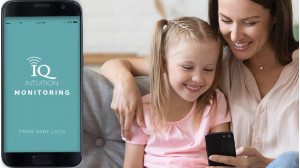 IQ Intuition™ Monitoring App
Keep track of your project's progress with this convenient feature that alerts your phone when the bobbin needs to be changed, if a thread breaks, if a thread needs to be changed and when stitching is done.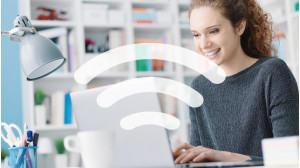 Wireless Capability
Using optional Palette 11 software, easily send designs to your computer for editing or to machine for stitching. Wirelessly download and install software updates for the machine.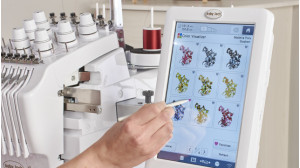 Intuitive Color Management
Use Color Visualizer to effortlessly find a variety of color schemes for your projects. Select from random, gradient, vivid, or soft effects.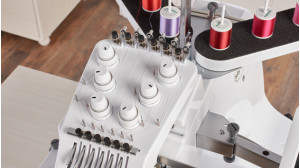 Expanded Tension Range
Convenient dials allow you to easily adjust upper thread tension to reduce puckering on the most delicate fabrics.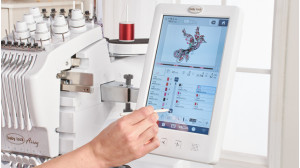 TruView™ IPS LCD Touchscreen in HD
This high-definition TruView IPS LCD touchscreen brings your embroidery designs to life. It displays over 16 million colors so every image is vivid and bold. Plus, large touchscreen buttons help with quickly editing designs and accessing machine settings.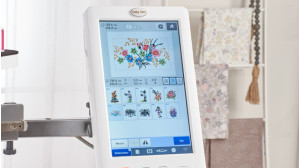 126 Embroidery Designs
Choose from 126 built-in embroidery designs with 60 exclusive designs. You'll find inspiration for any embroidery project ready to go at the touch of a button.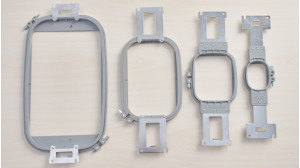 Four Hoops Included
The Array comes with four hoops, giving you more options to match to your projects every time and provide stability from the smallest to the largest hoop size.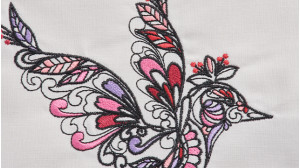 Embroiders at 1,000 SPM
Embrace larger, multi-colored designs and watch them stitch in no time! The Array works at up to 1,000 stitches per minute.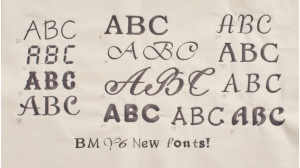 50 Built-In Fonts
The Array comes with a vast variety of built-in fonts to help make every project unique. In addition to the 50 built-in fonts, you can select from 11 additional large, decorative lettering styles. Now you can give every project a distinct look.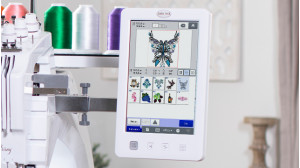 Shortcut Key to Embroidery Screen
For simple projects requiring no editing, use the shortcut key to minimize steps between setting the pattern and stitching.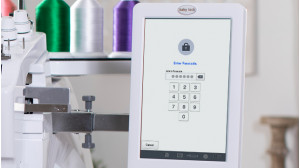 Administrator Lock
Lock the settings screen to prevent unwanted changes to settings.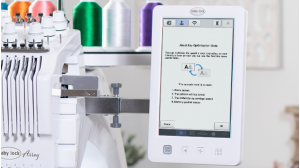 Key Optimization
Disable functions not needed for your projects to reduce errors and increase efficiency.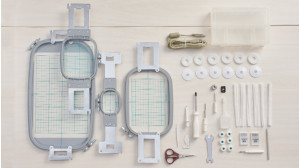 Included Accessories
The Array comes with lots of great accessories to help you create. For a full list, refer to the machine manual.